Individual design & coaching services
So you want to transform your body and become an upgraded version of you?
Ironberg offers premium coaching for athletes who desire results and are willing to work for them. Peak performance in your life comes from optimising your mindset, your lifestyle, nutrition and training.
We achieve unparalleled results through the power of science – creating unique programs that balance training, nutrition and mindset coaching. To apply for coaching is a multi-step process. First you want to fill out the form in the application link below. Then you will go through a personality type assessment to help assess best training style style you will best respond to. Then finally a coaching call after that to better understand your goals.
lifestyle assessment.
We will assess your personality profile to ascertain exactly who you are so that we can coach you for success, along with past and current lifestyle influences. This may even involve referring you to your local doctor for blood or other functional medicine tests to identify any underlying conditions.
Nutrition Audit and Coaching.
We will educate you and provide a tailored diet based off your current body composition and goals. This is delivered via our online True Coach application which is calorie and macro specific, and easily accessible anywhere, anytime!
THE TRAINING PLAN.
Your training program with detailed descriptions on how to execute the program – modified every week to ensure your are progressing. Programs are tailored to your goals and requirements. This is accessed available via our online platform True Coach.
accountability and support.
Your coach will hold you accountable that will include weekly check-ins, calls and adjustments to your program, made accordingly for continuous progress.
Sean 'The Sheep' Brickwood - Owner of Crossfit origin & crossfit games regional competitor 2015, 2016.
Dan's programming & coaching is second to none when it comes to personalised, well thought out and structured sessions, not to mention the level of professionalism he delivers through this.
There aren't many people smarter than Dan when it comes to knowing what the human body requires, especially higher caliber athletes, to reach their full potential.
With Dans assistance I was able to become a much more well rounded athlete, when I was lacking most specifically in strength he was able to help me pull myself up to a respectable level to be able to compete at a high level of CrossFit and not look like a complete pussy.
Educator, CrossFit Athlete (and overall legend).
Loren 'LozzyD' Dyga.
Ironberg has helped me to refocus my training. His programming has targeted my individual weaknesses and is helping me to build a solid strength base. His support and accountability has helped me tremendously and my training sessions are now far more meaningful and specific to my goals.
Who this is for:
- Coachable athletes who are willing to follow a training and nutrition plan.
- Athletes who are trained but are physically or mentally burned out from HIIT, CrossFit, F45.
- If you are goal driven and mission focussed to who wants to push to new levels of performance.
- If you want to fall back in love with training.
- If you have hit a wall and in strength and struggle to make progress in their training.
- You are a person who likes getting lean & strong while staying healthy.
WHO THIS IS NOT FOR.
-People who are not willing to work hard.
-People who find reasons and excuses instead of results and effort.
-People who cannot invest in themselves.
-If you have never trained before. (In this scenario let me know and I can help find you somewhere and someone who can show you the techniques of movements or if location is appropriate we can work together.) After that then I can accept you as a student.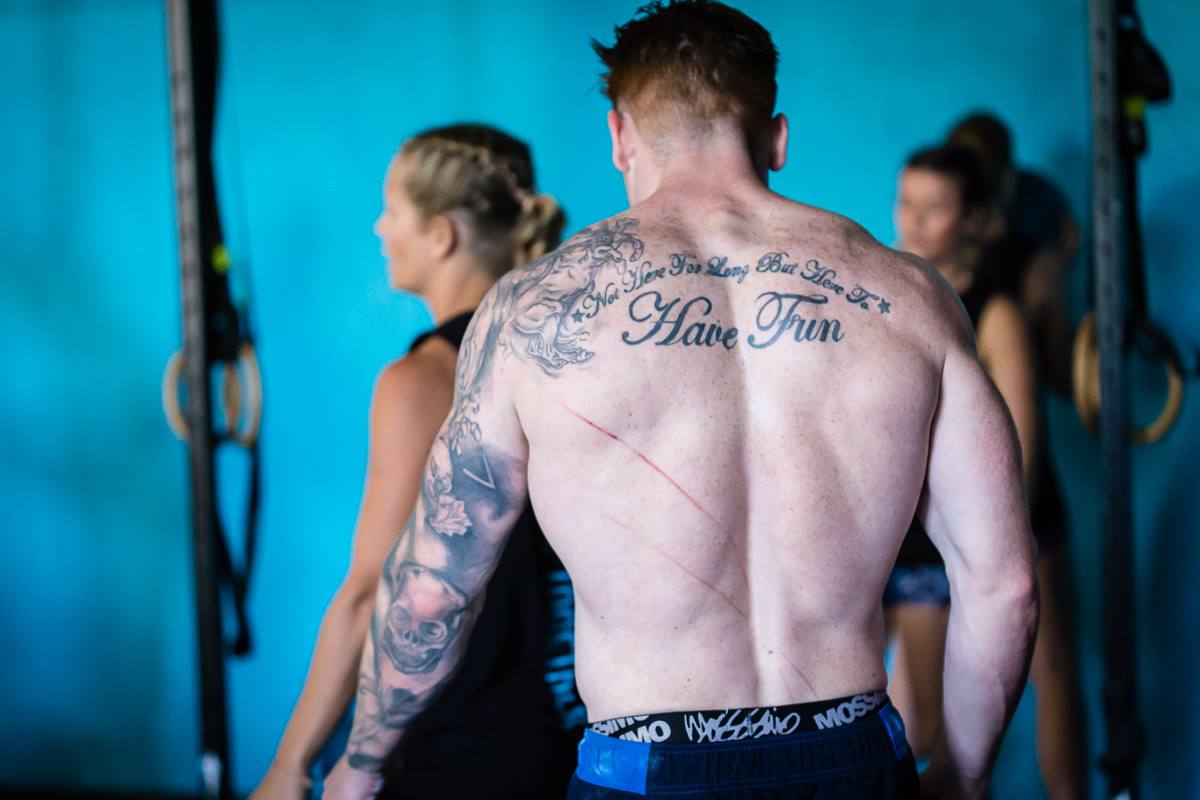 Tactical Athlete & Personal Trainer
LORD VOLDEMORT.
I've been coached by Dan for nearly 2 years now.
In that time I have continually made steady gains across all my training whilst remaining injury free.
He understands my line of work and programs in a way that makes me perform better not only in the gym but doing my day to day duties at work.
Not only does his programming work, I enjoy it much more than a lot of other programming I have done in the past.
Voldemorts' Strength Numbers:
- 252.5kg Deadlift
- 200kg Backsquat
- 150kg Bench-Press
- 100kg Strict Press
- Ungodly sized back & biceps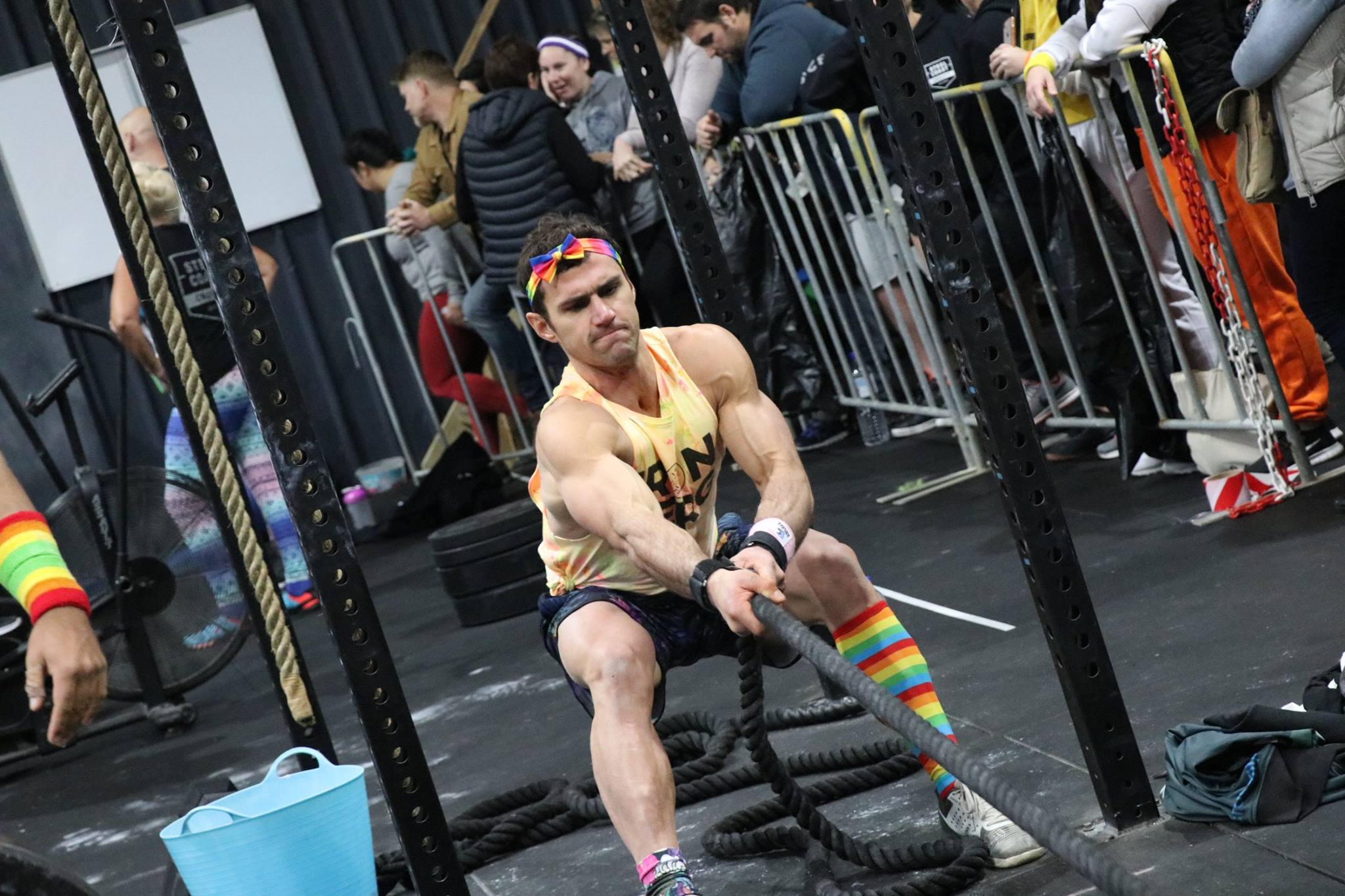 Corey Pitts: Owner of Plus Health & Performance.
One of the major factors for success in the Ironberg Performance programming has been TRUST. Encouraging our athletes to trust the process and be patient in order to see results and know that their coach's knowledge and experience is leading them in the right direction. When working on certain repetitions and movements continuously or at different variations I have personally seen my athlete's performance & excel in all areas, from work capacity to strength. After over a year of working with Ironberg Performance the style of programming has helped all my athletes bullet-proof their bodies and prime them for competition and life.

On a personal level not only following IRONBERG programming has helped me overcome injuries and maintain good control of my body but Daniel Malmberg has also program a 6 week specific shoulder rehabilitation program for me, helping my rehabilitation with both my shoulders post injury and correcting my motor balance and overall performance.